A wiki all about the original Wii game, The Power Of Two and its 3DS spin off! Want to help out? Read our Rules & Guidelines and check out How to help to get started!

A long time ago the sorcerer Yen Sid created a pen-and-paper world for his forgotten characters, held in an intricate model on a table, and accessible through a mirror. Mickey who finds himself inside Yen Sid's study, sees the model, and waits until Yen Sid is gone before going back to take another look at it. Mickey decides to create himself using paint but instead creates the Shadow Blot. Mickey tries to clean up the mess he made but instead spilled paint thinner on the model and allowed the Shadow Blot to enter the Wasteland. Mickey manages to escape without Yen Sid knowing, returning to his world where he went on to live to years of success and fame, but his meddling had consequences. The Paint Thinner allowed the main antagonist of Epic Mickey, the Shadow Blot to invade the paper-pen world and engaged in a series of war with the world's ruler, Oswald the Lucky Rabbit in the Blot Wars. The Blot wins over this struggle, and Oswald now blames Mickey for all this fiasco. Mickey, already plunged into the world by the Shadow Blot, must gain the trust of Oswald and defeat the Blot once and for all.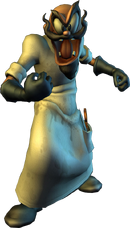 Mad Doctor
The Mad Doctor, as Oswald's right-hand man, used to use his mechanical know-how to create animatronics for the well-being of the citizens of Wasteland. But when the Blot offered him more power, he invented the merciless Beetleworx, and became one of Mickey's greatest foes.
(more..)


"..The
Thinner Disaster
. That's when the life went out of
Wasteland
. That's when the
Blot
arrived, and his flunkies. Welcome to
Mean Street
."
-
Gremlin Gus
,
Epic Mickey

Various changes were made to
Epic Mickey
when it was localized for Japan. Some of these changes include alterations to the camera, button cues in the Dark Beauty castle, and overall brighter visuals.

Which platform did you first play Epic Mickey 2 on?
Check out previous polls here!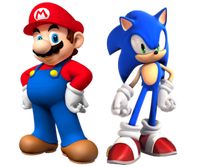 Community content is available under
CC-BY-SA
unless otherwise noted.