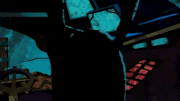 Hi, I'm RampantLeaf! (previously Oswaldiscool) Just your friendly neighbourhood admin. First played Epic Mickey in 2010 and have been editing on the wiki since not long after. Needless to say, I am still a massive fan to this day. If you have any questions, leave me a message on my wall and I'll respond within a day or two.
Some notable stuff I've done on the wiki includes adding the Applicable Games template, making the current wiki theme, and creating standards for article layouts. I also run the wiki Twitter account and Discord server.
My bot account is OswaldiscoolBot. As this is the only authorized user bot on this wiki, any mass-editing requests will need to be discussed on my message wall.
Current Projects
I'm currently working on:
Overhauling location articles, adding articles for all levels and areas, and completing the infoboxes.
Categories and article categorization
Adjusting/removing the many pages that assume that concept art = scrapped content. Tons of concept art is made for big-budget games. That doesn't mean it was ever implemented in the game engine or even very deeply considered. This type of info can contribute to misinformation, and it's our job to avoid that.
Quest articles (missing images, wording etc.)

Integrating the quest expiry times from the table on Quest Failed into article infoboxes.

Projector screen articles (missing images, inconsistent layouts and headings)
Fixing typos, perspective, wording, page layouts
Categorizing images
Finding scrapped content, pre-release footage, concept art
Modding/Datamining
I'm super interested in anything to do with finding scrapped content, quirky developer techniques, and modifying the game. If you've found anything that might interest me, please let me know!
Here are some of the modding tools and resources I've made:
Links
Super interesting Tumblr blog. As described on the sidebar, it's a "blog is designed to speculate on forgotten characters, attractions, locations, etc. that could have been used for the Epic Mickey Franchise, and how they could have fit into the mythos." https://wasteland-unused.tumblr.com/